Founders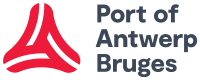 Umicore, KBC Bank- en Verzekering, the Antwerp Port Authority and SD Worx were the first proud Founders of the MAS. Each of them made a substantial, structural contribution for five years. One Founder became concessionaire of a MAS pavilion: the 'Port Pavilion' (Port of Antwerp).
Antwerp Port Authority plays an important role in the day-to-day operation of the port and is committed to a sustainable future for Antwerp as a world port.
Today, the Antwerp Port Authority still has a privileged relationship with the MAS. The current structural sponsor contribution goes to the care for the collections of the MAS. 
Subsidizing government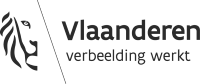 The Flemish Government annually provides structural subsidies to the MAS. 
Sponsors

BAI publishes catalogues, art books, cookbooks and merchandising. BAI enables the sale of all MAS publications via the MASshop.
Do you want to give the MAS a hand?
When the MAS opened in 2011, the crowning touch was 3000 shiny aluminium hands that adorned the façade. They refer to the city legend of Brabo and Antigoon. Interested parties could purchase a hand via a sponsor package that ranged from € 1.000 to € 5.000. The hands literally cause the city icon to glitter and sparkle. The immortalised names of the hand sponsors are listed in the MAS Boulevard.
Interested in a collaboration with the MAS?
The MAS, an impressive landmark on the border between city and port, is one of the most popular cultural brands in Antwerp and Flanders. The MAS is also an international attraction and a defining art and heritage organization with more than 500,000 objects from all over the world.
The MAS receives around 650,000 national and international visitors annually. The international and groundbreaking museum has a lot to offer companies and organizations. All the more reason to inquire about the cooperation possibilities for your company.
As a sponsor of the MAS you can develop activations for your company, organize receptions for your customers in the impressive museum spaces, offer them a fascinating look behind the scenes, or you can network with the partners of the MAS.
You can connect your company to the MAS at various levels: from main sponsor through sponsor to partner of an exhibition. Ask about the possibilities!
Send an email to mas@antwerpen.be