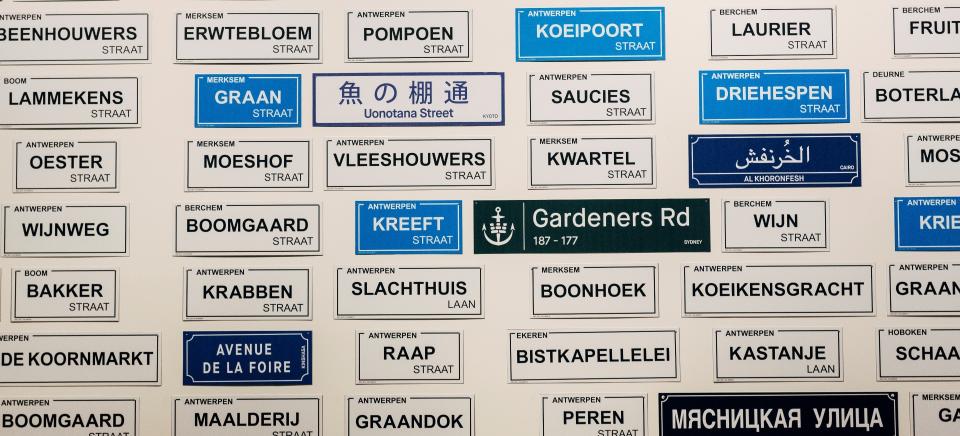 More than 100 Antwerp street signs prove it: there is an intimate connection between the city of Antwerp and food, and between cities and food elsewhere in the world.
Today Antwerp has more than 500,000 inhabitants. That's 1.5 million meals a day. More than half of the population worldwide lives in cities. Feeding a city is a huge challenge and it has a major impact on how a city looks, on the ecology and on everyday culture. To feed a city: how did it happen in the past, and how will we do it in the future?
The route of the exhibition is simple: we follow the trail of food through the city and visualize how food is transported from the land to the city / how it is sold in markets and shops / how it is cooked and eaten / how the waste leaves the town.
Take a virtual look in the museum hall:
To the city
Where did the food come from?
Perishable food came from the vicinity until the middle of the 19th century. But for centuries, Antwerp has also been importing crops from overseas, which is possible thanks to its location as a port city. This global trade was very extensive (and therefore not new).
The cityscapes from the 16th and 17th centuries portrayed the city and the surrounding countryside together. As a result, they show in detail the daily supply of mainly perishable food. This is also what this impressive work by Jan Wildens shows. Some men work the land, a woman milks a cow, there are grain fields and windmills. Women walk into town with milk on their heads, with a basket containing perhaps cheese, or with a basket of vegetables. Pigs, sheep and ducks walk towards town, possibly to the market.
View of Antwerp
Jan Wildens
Southern Netherlands, 1636
Rijksmuseum, Amsterdam, inv/cat. No A 616
For centuries, the people from Antwerp saw and smelled the food which came tot the city. The supply of food changed strongly in the 19th century due to industrialization. Steamships, trucks with refrigeration systems and containers deliver food faster and from further away. The origin is less visible.
In the 16th century, Antwerp quickly grew into a city of 100,000 inhabitants. In that period, Antwerp's trade specialized in overseas crops: spices from Asia, cane sugar from the Canary Islands and later from Brazil. There, slaves worked on plantations until the abolition of slavery in the mid-19th century.
The sugar refinery
Theodoor Galle
16th century
Etching on paper
MAS, AV.2007.003.123
In the picture, you can see sugar cones in Theodoor Galle's sugar refinery. The same cones were found by archaeologists in the Suyckerhuys in Raapstraat in Antwerp. Around 1545 the Italian family Balbani from Lucca founded a refinery there.
The liquid, refined sugar was poured into the sugar cones to solidify. The congealed sugar, the so-called "sugar bread", took the shape of the cone.
Sugar cone from the Suyckerhuys, an Antwerp refinery in the Raapstraat, Antwerp
16th – 17th century
Ceramic
City of Antwerp Archaeology Department
On the market
In the Middle Ages Antwerp was already known as a 'vermaerde coopstadt' (or famous place for shopping). Its flourishing markets grew thanks to the city's location. Many of the names given to the city squares bear witness to these markets. Small shops, and later supermarkets, made their appearance in the 19th and 20th century.
Today Antwerp still remains a city with open-air markets and local shops: ranging from the mini supermarket to specialist stores and night shops. 20 local shopkeepers make part of the exhibition. They tell you what their specialty is, why they chose their location and what the challenges are.

Left: Marc Roosmeyers of the butcher Roosmeyers, Van Wesenbekestraat 20–24 (in Criée fresh market), Antwerp.
Right: Hassan El Bassrraoui from Eurofish fish shop, 29 Korte Zavelstraat, Antwerp
Photos: Sanne De Wilde, 2015, MAS, MAS.0163.014 and MAS.0163.010
The new Grand Bazar (GB) supermarket in the new urban district Antwerp-Luchtbal, 1958
Archives Grand Bazar, Université Libre de Bruxelles
In the 1950s, the self-service supermarket became the new standard. Grand Bazar opened Belgium's second self-service supermarket in 1958, in the Antwerp neighbourhood of Luchtbal, and shortly thereafter also converted its luxury department store on the Groenplaats into a self-service supermarket with car parking.
The motor driving the change was the car. This allowed people to do errands for a whole week.
Eating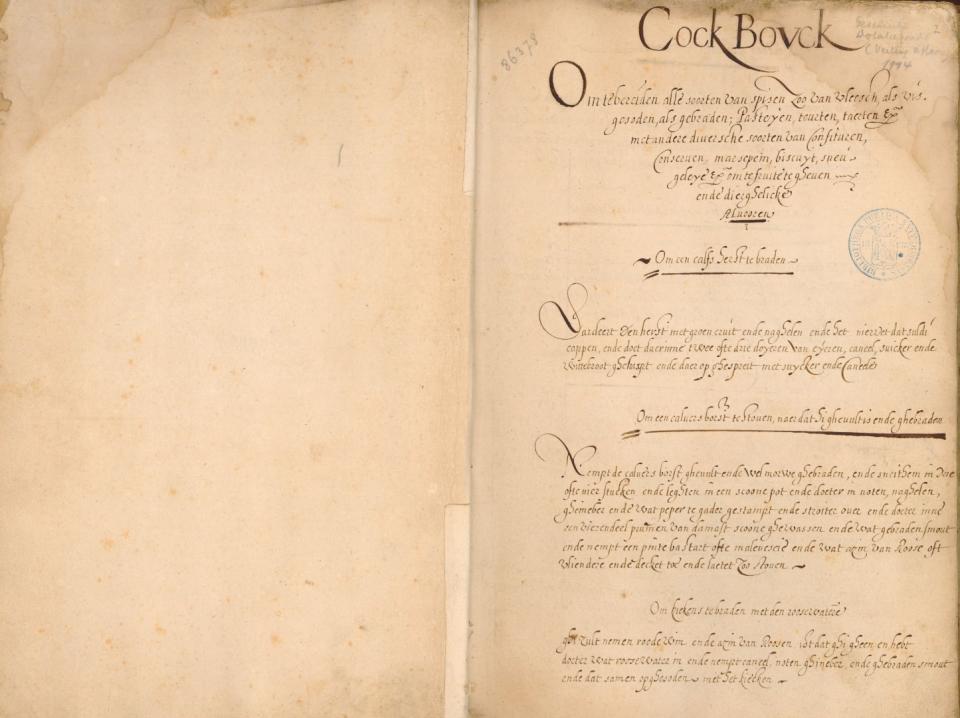 Recipe book for the preparation of all kinds of dishes like meat, fish, boiled and roasted ...
Anonymous
The Netherlands, around 1600
Paper (reproduction)
Hendrik Conscience Heritage Library, Antwerp, 879834
Cooking
Large amounts of ingredients have been supplied to Antwerp for centuries. Cooks use them in their concoctions.
 
Around 1600 cook books contained not only recipes but also medicinal preparations. Only the literate used the books, however the recipes were most likely quite commonly known.
The Cockbouck which is on display in the exhibition, is one of the few remaining cook books of around 1600. It gives us an idea of what people in the South Netherlands liked to eat. Sweet spices of overseas origin, such as ginger and cinnamon and cane sugar, were used in abundance. They gave dishes with vegetables, meat and fish a sweet taste.
Viki Geunes, chef of the famous restaurant Zilte, selected four recipes from around 1600 from the Cockbouck and came up with a contemporary version. Try the recipes at home. You can download them here or in the exhibition hall.
The Antwerp food scene 
In the exhibition hall, we showcase iconic eateries of Antwerp, from the 16th century to today. At every eaterie you'll find a menu. Visitors can just pick a table.
Admire the elite tableware used at dinners in town mansion and country retreats such as Chinese porcelain that may have been brought back from a trading trip, Delft pottery, glass, cut-glass and silver, tapestries ... This tableware is linked with the Antwerp merchant family Dormer-Goubeau and Cortewalle castle, which was their property.
Exclusive tableware, made in the Netherlands, China and Switzerland
Including forks, used in the Netherlands from the early 18th century, a large ginger jar and small sugar bowl in Chinese (brown) porcelain, a jug with taps for coffee or hot water (tea). Tea and coffee became fashionable in the 18th century.
17th - 18th century
MAS collection
Out of the city
What did food waste mean before and today?
In the past as well as today, prosperous households have more household waste (from packaging, preparation, eating utensils) than poor households.
But there's also human waste: urine and faeces. The mountains of waste are quite a challenge for a heavily populated city like Antwerp.
Until the early 20th century, Antwerp recycled most of its household and human waste. City waste was sold as fertilizer for use in the countryside. This trade in fertilizer ceased shortly after 1900. Human waste became too diluted once flushing toilets became popular. Also, an increase in packaging, now including plastic, prevented household waste from being used as fertilizer. Farmers no longer had any use for the city's waste.
Recycling has gained in importance, also in Antwerp. Packaging is being recycled or converted into energy. Meanwhile, the city of Antwerp continues to consume enormous quantities of food, producing equally large amounts of waste compared to other, poorer cities. Our packaging is recycled. Are we once again to see human waste being reused, for example in agriculture?
Toilet bowl for an exclusive water toilet
Europe, 1890-1905
Designmuseum, 2015/151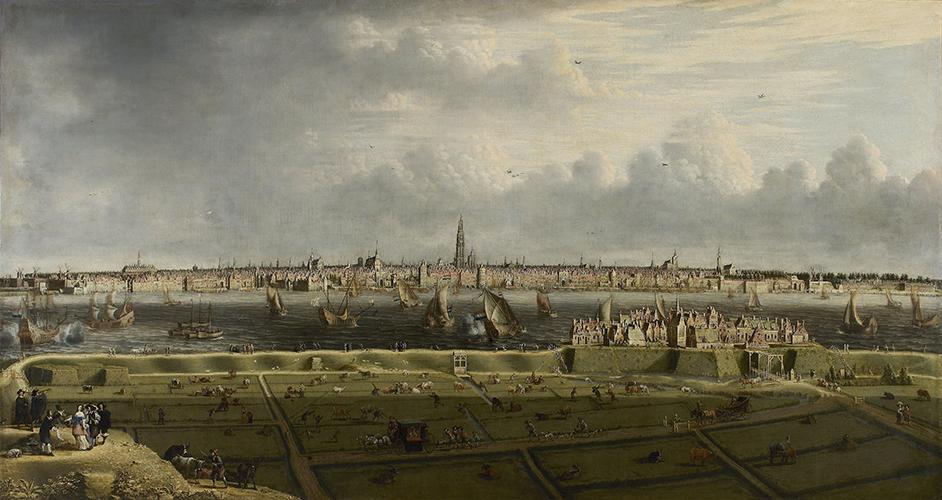 View over Antwerp's roadstead
Jean Baptiste Bonnecroy
Antwerp, 1658
Oil on canvas
MAS, AS.1952.044.005
A greenhouse of the future
In 'Antwerp à la carte' we offer the past as a source of inspiration for the future. We don't assume that "everything used to be better", but we can learn from the past that our handling of food is always changing and that nothing is stays the same.
In 2050, 70% of the world's population will be living in cities. They will all have to be fed. Population is increasing worldwide and ecological crises are threatening our food systems. In the greenhouse you'll discover different ideas for the future from scientists, artists, chefs, ... Will we be producing vegetables and insects in large scale high-tech laboratories in the city? Will we ourselves or others provide our food? Or will everything be different?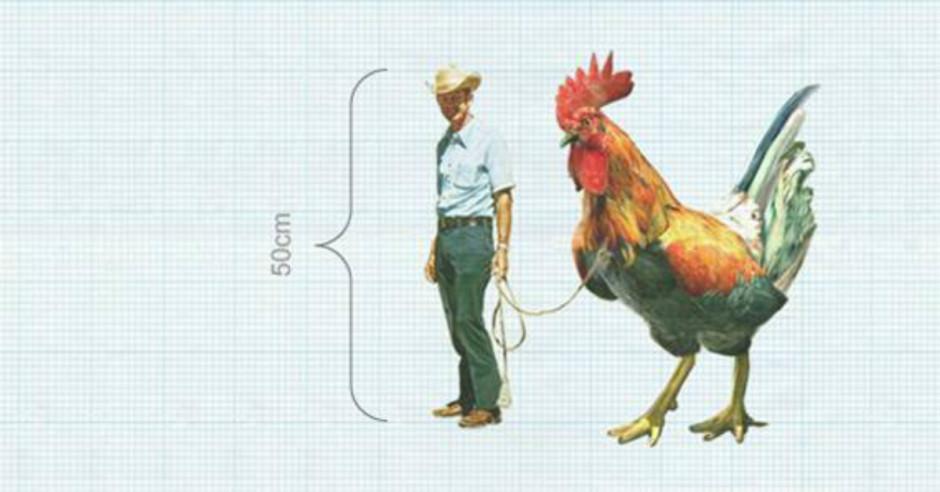 Arne Hendriks, The Incredible Shrinking Man
It has been a long established trend for people to grow taller. As a direct result we need more energy, more food and more space. The Incredible Shrinking Man is a speculative design research about the consequences of downsizing the human species. We'd need less resources and it would be easier to re-establish a healthy relationship with our environment. We would live in a state of almost unimaginable abundance.
And there's more ...
Our museum hall exhibit many other object too. During a real visit to our exhibition, you'll discover: 
Fragrant City
For centuries, food - and waste - was very much present in the city. City dwellers could literally see and smell the food. With the industrialization and the rise of containers and supermarkets, food increasingly disappeared from view. Fragrance artist Caro from Maison Caro made a fragrance installation fort he exhibition.
Landscapes and townscapes
The walls of 'Antwerp à la carte' are conceived as a series of windows on Antwerp and on the agricultural areas connected to Antwerp. Four contemporary, filmed cityscapes by Marie-Françoise Plissart and Terenja van Dijk are displayed between the imposing historical paintings.
Curious about the other exhibitions?