Tattoos, piercings and make-up are all ways of adorning our body that have become part of our daily life. The body and the skin especially is like a canvas, which we use to express who we are, to beautify ourselves, to be part of a group or to change our appearance. It is an important way of expressing our identity.
In addition to the socially accepted body adornments, this exhibition also takes a closer look at more extreme forms of body modification, such as scarring, branding and even body engineering. Whereas people with such body adornments are often pigeon-holed, the MAS takes an open-handed approach to this subject. 
Attention! The exhibition contains sculptures and imagery that may possibly not be suited for sensitive viewers.
The exhibition
THE COLLECTION OF THE MAS AND INTERNATIONAL LOANS
The exhibition features sculptures, masks and finery from the ethnographic collection of the MAS, from Papua New Guinea to Brazil and from Ivory Coast to Japan. 
A tattooed princess
In the past, tattoos in the West were mainly associated with specific groups. Sailors, soldiers, criminals used their body adornment to show who they were and what they had achieved within their group. At the end of the nineteenth century, however, the higher classes and even some royals decided to get inked. Princess Marie d'Orléans of France was married to the Danish Prince Waldemar. She had an anchor tattooed on her upper arm to express her commitment to her husband, a passionate seaman.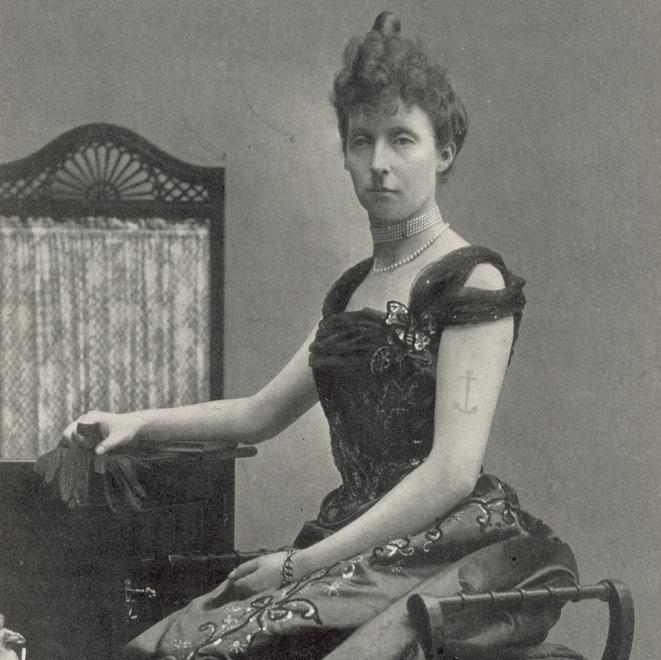 Princess Marie Bourbon d'Orléans (1865-1909), with her tattoo, 1907, © Illustrated London News Ltd / Mary Evans
 
Relationship with the dead through painted ancestor skulls
The people of Papua New Guinea communicated with the afterworld through the skulls of the deceased. They would modify the skulls with paint and clay until it resembled their loved ones. As a result, their ancestors remained recognisable and looked good. It was also a way of expressing their respect. Men's skulls feature white patterns; the women's skulls are painted with black patterns.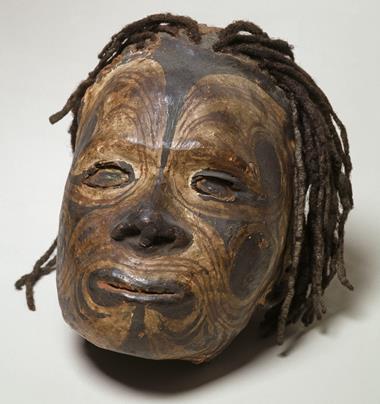 Modelled man's skull, Papua New Guinea. Skull, clay, paint, mother-of-pearl, hair. Formerly from the collection of Jacques Schwob, 1955. © MAS, Antwerp 
The exhibits are supplemented with loans from international museum, such as the Tropenmuseum in Amsterdam, the Berg en Dal Afrika Museum, Museum Volkenkunde Leiden and private collections.
 
PERSONAL STORIES AND CONTEMPORARY WORK BY ORLAN
The objects on display will be alternated with testimonials, video clips and contemporary work by the French artist ORLAN. She considers her own body as an art object and a means of questioning social structures and uses the transformation of her own body as a means to attract attention to the subject of body engineering. She addresses stereotypical ideals of beauty in different cultures and the lengths that people are prepared to go to correspond to them. 
Pop-up tattoo shop
The MAS will add a real tattoo shop to the exhibition. A diorama will be installed of a tattoo shop in the Fifties in the port of Rotterdam as well as a pop-up tattoo shop where visitors can see a tattoo artist at work at certain times.
You can also book an appointment to get inked yourself. Contemporary tattoo artists will use the collection of the MAS as a source of inspiration to create designs especially for this exhibition.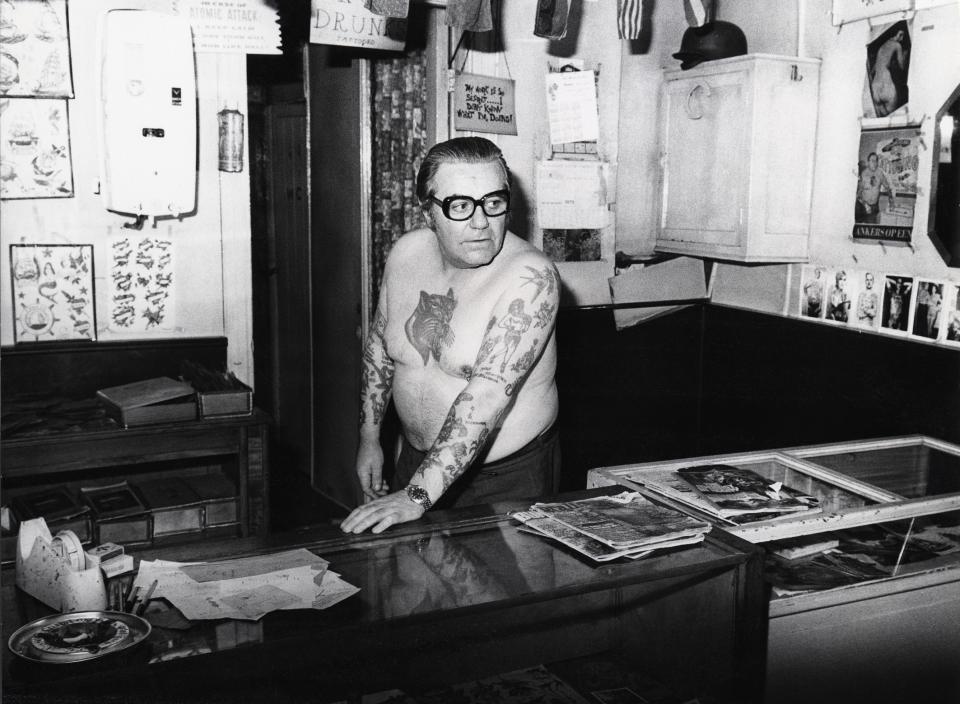 Jef Vertommen, aka Joe Pancho, was the first tattoo artist in the port of Antwerp.
Instagram
There is a personal story behind every form of body adornment. Do you have a tattoo, a piercing or another form of body art? Share your story with #bodyartMAS and find your photo in the exhibition! 
Practical information
From 18 February until 17 April 2016, from Tuesday until Sunday from 10 a.m. until 5 p.m.
Visitors guide
Download the
(pdf)