The expo invites visitors to think about what "home" means and what makes someone feel at home somewhere. The chosen objects help them on their way and provide inspiration to philosophize about the theme.
The objects are chosen for what they portray, their meaning or their (historical) story.
Makemono-painting
This 19th-century Chinese hand scroll painting shows boys playing outside in their neighbourhood. Does a home stop at the front door, or does your neighbourhood also play a role in making you feel at home?

Makemono-painting (child's play), AE.1961.0064.0013, Collection Stad Antwerpen, MAS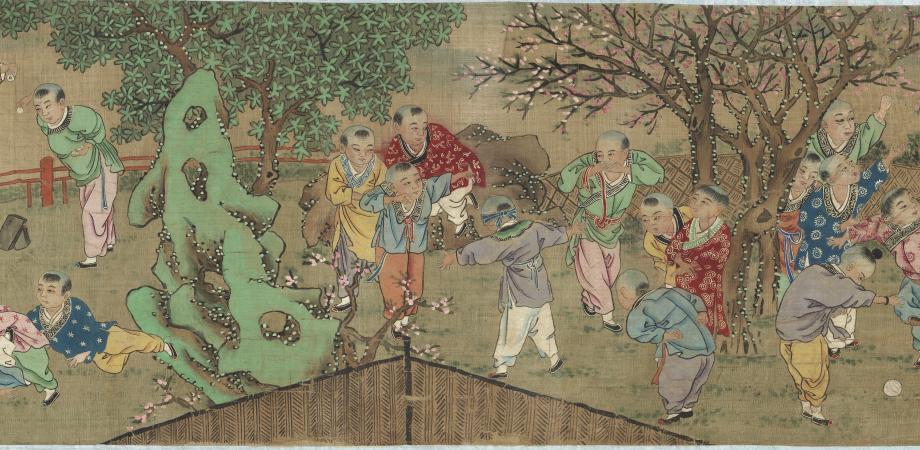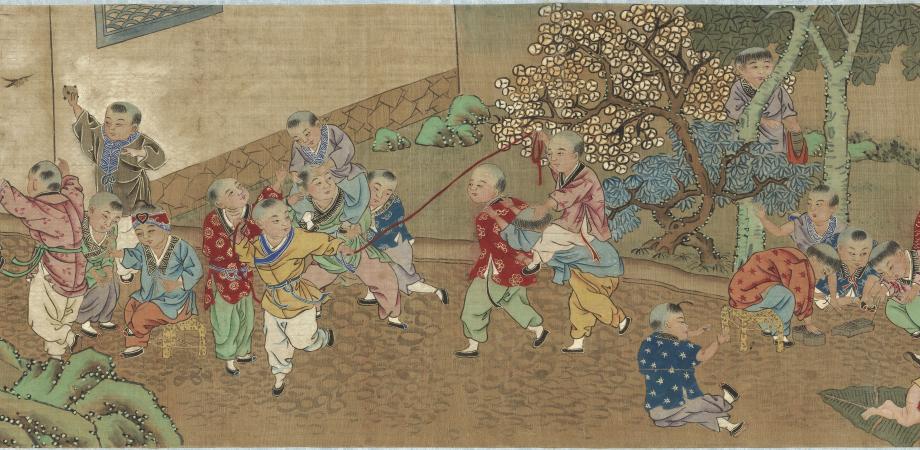 Barrel organ
Some pieces require you to look a little further to see the link. Like the barrel organ from the ship the Belgica, on which Adrien de Gerlache sailed to Antartica. That may not immediately remind you of home, but it does show how music can help fuel a sense of home. Not an easy task for an organ in the often harsh conditions aboard the famous ship.
Barrel organ, 'Coelophone Orchestre' (Système C. Gavioli Fils), J. Thibouville-Lamy & Cie, Parijs, ca. 1895, AS.1944.006.053, Collection Stad Antwerpen, MAS
Display case
In turn, the display case with a lounge in goose feathers is a visual metaphor for the memory of home. What memories do you carry with you?
Display case with a lounge made out of goose feathers, AF.04617, Collection Stad Antwerpen, MAS
Objects speaking
Some objects actually come to life and speak out themselves in Studio ORKA's audio narratives.
Meet the brave compass that uses its last powers to bring the skipper safely home.
Sundial with compass, Louis Chapotot, Paris, 1670-1700, MAS, AS.1943.009.131
Three household items play starring roles in the story of resentful tsukumogami. Tsukumogami are spirits from Japanese storytelling culture who live in your belongings and take revenge if you treat them badly or neglect them. An evil iron that burns your favorite T-shirt - you'd rather not have that in your house!
Iron with c-shaped handle, decorated with bulb motif and cone motif, AV.2272, Collection Stad Antwerpen, MAS
Dollhouse
The 19th-century dollhouse in the expo was originally a children's toy. In order to exhibit the object with its 238 interior elements, it was thoroughly restored.