The Antwerp Museum App?
The Antwerp Museum App, that's every museum in Antwerp in one app. It enables you to follow tours in various museums in Antwerp and around the city.
This app is:
free
for Android and iOS
for smartphone
available in Dutch, English, French, German, Spanish and Italian
available in the app store
What tours does the App contain?
Try the following tours:
Follow the route of the 19th-century emigrants in a city walk hosted by the Red Star Line Museum.
Go on a lightning visit to see the main masterpieces of the MAS | Museum aan de Stroom, the Middelheim Museum or Museum Mayer van den Bergh in just 30 minutes.
Meet Rubens in his house on Wapper.
Let the Flemish authors Rachida Lamrabet, Kristien Hemmerechts and Tom Naegels be your guides: at the literature museum or Letterenhuis.
Get to know the remarkable Plantin-Moretus family in 12 portraits.
Take your children or grandchildren to see the city's most entertaining comic strip walls.
New guided tours and walks are frequently added. So there are always new discoveries to be made.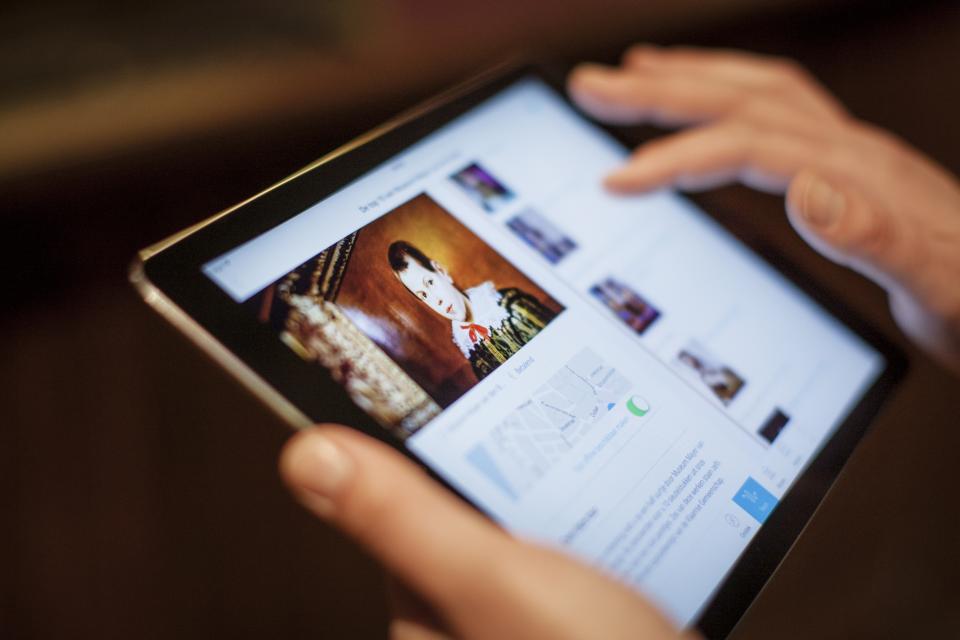 Added advantages
Guided tours around the museums as well as the city.
You can choose a ready-made route or map out a route of your own.
The content is diverse, with photographs, videos and audio.
It's also fun for children, with little quizzes, sliding puzzles, and fun photo filters.
You can also use the app offline: you can download the various tours, which means that you are not dependent on constant WiFi.
How to download the app
Click on the App Store on your smartphone.
Search for the Antwerp Museum App.
Click download.
It's that simple!
More information? Check www.antwerpmuseumapp.be